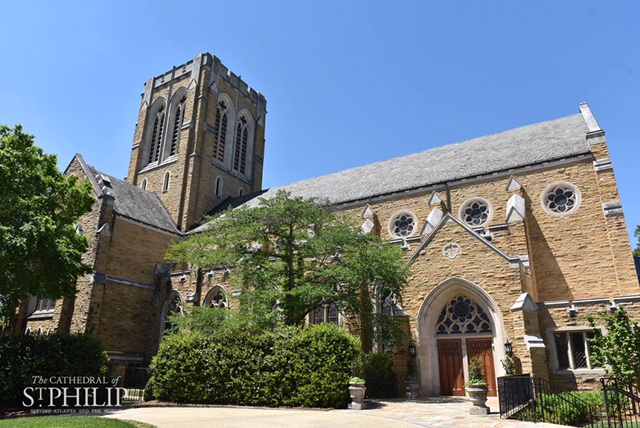 Everyone is invited to attend a Choral Evensong at the Cathedral of St. Philip on Thursday, October 12, 2017, at 7:15 pm. The Right Reverend Keith Whitmore will offer the homily with special guest the Right Rev. Doctor Victor Atta-Baffoe, Bishop, Cape Coast, Ghana and Bishop of the Anglican Diocese of Cape Coast in the Province of West Africa. Click here to view the live stream.

We are very fortunate; the service will be sung by the exceptional Cathedral Schola under the direction of Canon for Music, Dale Adelmann, Ph.D. This group and the Cathedral Choir have performed at such prestigious venues as St. Paul's in London and Canterbury Cathedral. They recently returned from a pilgrimage to Salisbury Cathedral and Durham Cathedral this summer.

This service will be hosted by the National Vergers' Guild of the Episcopal Church as an offering at the 29th Annual Conference held in the Diocese of Atlanta.